Corporate & Foundation Partnerships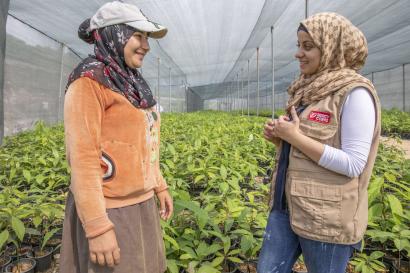 Collaboration is at the core of everything we do. We know that no single organisation can tackle the world's biggest challenges alone - the U.N.'s Sustainable Development Goals will only be achieved through investment and partnership across sectors. That's why at Mercy Corps we embrace bold and purposeful partnerships built on shared objectives and a commitment to catalyse social impact at scale in response to disaster, poverty, and the impacts of climate change.
There are many ways to partner with us - from supporting an emergency appeal to developing a programme with us, or joining our employee engagement programme and making us your chosen charity. We will work with you to create a partnership with the right elements for your company, trust, or foundation, bringing together our respective expertise, ideas, and resources in support of creating a better world. 
If you are interested in exploring partnership and other collaboration opportunities with us please please get in touch with our team at mcn-info@mercycorps.org