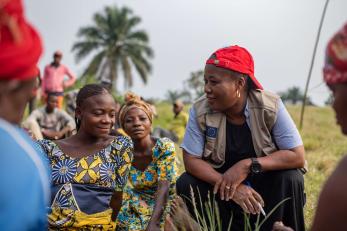 Mercy Corps is a global team of humanitarians, working together on the front lines of today's biggest crises to create a future of possibility, where everyone can prosper.
Our mission: to alleviate suffering, poverty and oppression by helping people build secure, productive, and just communities.
Mercy Corps Netherlands was established in 2017 and is an integral part of the global organisation. Based in The Hague, our growing team focuses on supporting European-funded programmes across Africa, Asia, and the Middle East, building new partnerships with stakeholders in the Netherlands, and working closely with policy-makers to ensure that our research and programmatic evidence informs development cooperation and humanitarian policies and practices.
We are proud members of the Dutch Coalition for Humanitarian Innovation, Partos, WO=MEN, the Dutch Gender Platform, European Peacemaking Liaison Office, and CSPPS.