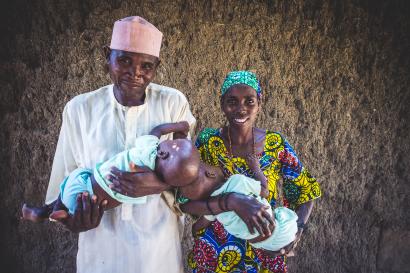 In the past decade, progress has been made towards advancing gender equality, particularly as it relates to child marriage, female genital mutilation, and women's representation in politics. However, challenges remain and progress is still needed to ensure that every woman and girl experiences full gender equality. Barriers to achieving this are even greater for women and girls belonging to socially marginalized groups.
Gender discrimination and social exclusion are pervasive and hold everyone back in all dimensions of social and economic development. Women and girls are overrepresented among the extreme poor and are disproportionately affected by conflict and poverty. In two-thirds of countries, women are more likely than men to report food insecurity, and women and girls are 14 times as likely as men to die in a disaster.
Women play an essential role in creating stability, driving progress, and achieving long-term development goals. Investing in them is key to accelerating sustainable development. Ending all forms of discrimination against women and girls is not only a basic human right, but it also has a multiplier effect, positively impacting their wider community and country.
At the same time, we recognize that men and boys play key roles in sustainable solutions to achieving gender equality. Through our programs, we engage communities in active dialogue on gender and social inclusion issues. We also recognize that true equality can only be achieved by acknowledging how other forms of discrimination overlap with and exacerbate gender discrimination. That's why we design strategies to identify and respond to the differences between people both in terms of needs and opportunities. We believe that efforts to create secure, productive, and just communities result in more lasting, transformational change when everyone is engaged.