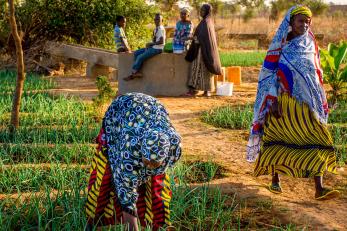 Mercy Corps exists to alleviate suffering, poverty, and oppression by helping build secure, productive and just communities. We partner with communities as they move from a place of fragility to resilience, meeting urgent needs while addressing root causes – always powered by the belief that a better world is possible.
In 2021 alone, with support from our donors,  Mercy Corps Netherlands has been able to provide psychological support to Syrian refugees in camps in Jordan and reduce the risk of gender-based violence, magnified by the pandemic, to thousands of women and girls in the Central African Republic. And we have worked with some of the most vulnerable farmers in Niger to support them to continue growing crops so they can bring home an income even during lockdowns and the pandemic.
Focus areas
Interested in becoming a partner?